Our dream tour of Scotland...
The land that inspired Outlander!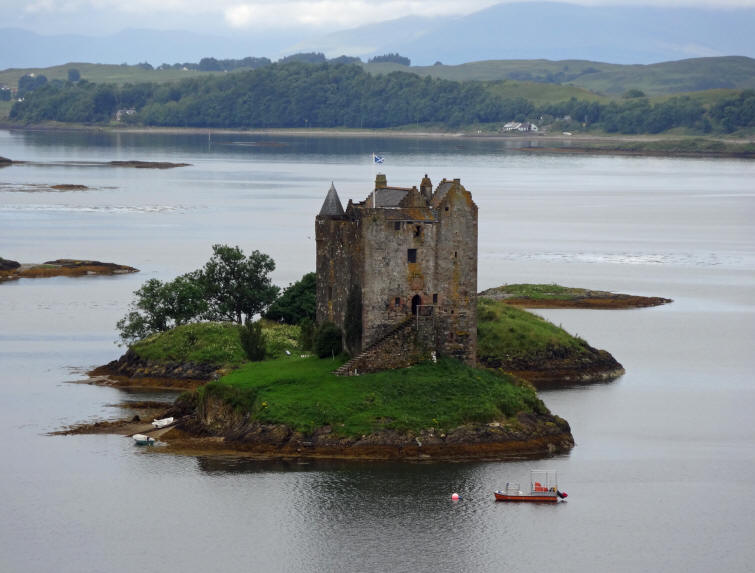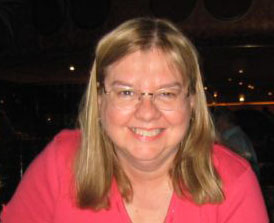 Join Traveling Troubadour owner, Lynette Miller, and her Scottish staff as we explore the essence of this fascinating country!

Feel like part of the family as we immerse ourselves in
the true spirit & charm of Scotland on this unforgettable,
customized tour of Scotland's past & present!
June 18-25, 2017
Outlander fans - We will be visiting some key Outlander landmarks as seen on the hit TV show on Starz and documented in the award-winning books by Diana Gabaldon!

Some Comments from previous Scotland Tours:

From Carole:

"I had always dreamed of seeing Scotland and Lynette and her team made this a truly memorable trip. They even agreed to make a couple additions to the itinerary to visit some Outlander sites after I introduced Lynette to this wonderful series of novels. Within a day or two you felt like you were making real friends. I recommend Traveling Troubadour to anyone looking for a wonderful trip."

From Collette:

"Great tour! Nice mix of Scottish history and Outlander info. Group dinners had wonderful food. Due to our small group size our guide, Linda, was able to include a few surprises for us!"


From Betty:

"I was pleased with the trip and would not hesitate to use Lynette and Traveling Troubadour again, nor do I have any hesitation in recommending them. Having been prepared that the accommodations in Scotland would be smaller rooms compared to what we are used to in the US, I was pleased. The accommodations were nice, clean and offered a wonderful breakfast that was included. The staff were always helpful and friendly. There was a good mix of organized and leisure time on our trip. The trip was awesome!"

From Esther:
"We have enjoyed all the tours we have done with Traveling Troubadour. Lynette puts lots of work into planning and finding interesting places to visit. She is willing to work with individuals to add particular points of interest if it can fit with the schedule. Accommodations are always clean but you have to remember that they will not always be a Hilton-she uses local places that are really neat.

Her tours are usually small enough that the group becomes fast friends on an adventure, which we really enjoy.

I can promise you sights you just can't imagine and it really does bring the Outlander books to life, Kept expecting to see Claire and Jamie around every corner."


Your Custom Land Tour of Scotland Includes:

<![if pub11]>

Private Blue Badge Guide & Coach Driver from Day 1 to arrival at Edinburgh Airport on Day 8

Accommodations for 7 Nights-1 night Glasgow, 1 night Fort William, 2 nights Inverness, 2 nights Stirling, 1 night in Edinburgh

Breakfast Daily; 2 included group dinners plus a special dinner event on our final night

Admissions: Glasgow/St. Mungo Cathedral and Museum, Pollok House, Loch Lomond Cruise, Nevis Range Gondola Trip, Ferry between
Mallaig-Armadale, Armadale Castle & Gardens-Skye, Eilean Donan Castle, Culloden Battlefield, Clava Cairns, Highland Distillery tour, Highland Folk Museum, Entry to Scone Palace with coffee & shortbread, Entry to Doune Castle, Entrance to Stirling Castle, Entrance to Linlithgow Palace, Entrance to Culross Palace, Entrance to
Midhope Castle if available, Final Night Event

Fully escorted sightseeing as per itinerary

Porterage of one suitcase per person (plus one carry-on bag you porter)

Hotel tips and taxes (Except to Guide & Driver)

Note: Air arrangements are on your own because many people today wish to use miles from credit cards, etc. or stay extra days. Air rates can be found many places on the internet.

Itinerary

Day One – 6/18/17 - Sunday Edinburgh - Tour begins - On to Glasgow

Your Scottish dream tour begins today at the Edinburgh airport where you meet our Group, Tour Guide and Driver. After greetings and introductions we board our comfortable coach and make our way to Glasgow. Keep your eyes open! You may spot an Outlander actor or two roaming the streets of Glasgow! Glasgow's George Square features in the scene where Frank spontaneously proposes to Claire.

Our first stop in Glasgow includes a visit to the Glasgow/St. Mungo Cathedral and Museum. This award-winning museum, named after Glasgow's patron saint, is home to inspiring displays of artifacts and stunning works of art exploring the importance of religion in peoples' lives across the world and across time. The cathedral stood in as L'Hôpital des Anges in Season 2 of Outlander.

Our next stop is Pollok House, which is located in Pollok Country Park. The park is the field where Claire searches for medicines and herbs to treat the sick and also doubles as the grounds surrounding the fictional Castle Leoch. The ancestral home of the Maxwell and Jardine families was built in 1752 and designed by William Adam. It was given to the City of Glasgow in 1966 by The Honorable Anne Maxwell-Jardine, whose family had owned the estate for almost 700 years. It is now managed by the National Trust for Scotland and displays a large, private collection of Spanish paintings as well as glass, silverware, porcelain and antique furniture. The house also has an extensive garden, boasting a collection of over 1,000 species of rhododendrons. The gardens behind the main house contain the Pollok Park Beech tree which is thought to be 250 years old. This tree has an unusual form with a swollen trunk (7 m girth at grade and 10 m girth at 10 m height) and a gnarled mass of branches.

Tonight we relax in this beautiful Scottish city and enjoy an included dinner with the group.


Day Two – 6/19/17 - Monday

Glasgow-Fort William
After breakfast we begin our journey to Fort William. As we depart Glasgow we almost immediately start to witness Scotland's wonderful scenery as we run along the "Bonnie Banks of Loch Lomond". Next on our schedule is a relaxing Boat Cruise on Loch Lomond, a freshwater Scottish loch (lake) which crosses the Highland Boundary Fault. It is the largest inland stretch of water in Great Britain by surface area. The loch contains many islands, including Inchmurrin, the largest fresh-water island in the British Isles. As we near Fort William we will detour to take a spectacular ride on a ski gondola to view Britain's highest mountain, Ben Nevis (weather permitting).

Tonight will be spent in Fort William as we look forward to traveling to the Isle of Skye tomorrow. Dinner with the group is included.

Day Three – 6/20/17 - Tuesday Fort William - Isle of Skye - Inverness
After breakfast we begin our journey towards Scotland's famous Isle of Skye. After a 30 minute ferry crossing to Skye we arrive at Armadale on the Sleat peninsula. Here the stark rise of the jagged Cuillin ridge drops to the gentle white of a soft sand beach. This is a place where time means nothing, and beneath every footstep lies 500 million years of history. We have arranged a special visit on Skye at Armadale Castle & Gardens, a 20,000-acre highland estate in south Skye. Once part of the traditional lands of Clan Donald, the Estate was purchased by the Clan Donald Lands Trust in 1971. Part of the Castle has been restored and the striking ruined remains sensitively re-designed, to create an attractive landscape within the gardens. The Estate offers some stunning walks for all levels of fitness, with views eastwards across the Sound of Sleat to Knoydart, or on the west of the peninsula across to the Cuillin mountain range. It is home to iconic wildlife species including red deer, golden eagles and sea eagles.

As we drive back into the Scottish highlands from Skye, we will come to Eilean Donan Castle, (check out this live webcam! http://www.eileandonancastle.com/webcam/ ) one of the most recognized castles in Scotland. Strategically located on its own little island, overlooking the Isle of Skye, at the point where three great sea-lochs meet, and surrounded by the majestic splendor of the forested mountains of Kintail, Eilean Donan's setting is truly breath-taking. The castle was founded in the thirteenth century, and became a stronghold of the Clan Mackenzie and their allies the Clan Macrae. In the early eighteenth century the Mackenzies' involvement in the Jacobite rebellions led in 1719 to the castle's destruction by government ships. Lieutenant-Colonel John Macrae-Gilstrap's twentieth-century reconstruction of the ruins produced the present buildings. The castle is today entered from the south, via a modern portal complete with a portcullis. Above the door is a Gaelic inscription which in translation reads: "As long as there is a Macrae inside, there will never be a Fraser outside", referring to a bond of kinship between the two clans, and a similar inscription which once adorned the Fraser's home at Beaufort Castle.

Before arriving at our centrally located hotel in Inverness, we will have an opportunity to search for the famous Nessie as we drive along the banks of Loch Ness!

Tonight we will spend the first of 2 nights in Inverness, where you will have the opportunity to experience the local offerings on your own for dinner.


Day Four – 6/21/17 - Wednesday Inverness

On this day, the Summer Solstice, we will visit some significant Scottish historic sites. After our breakfast will we depart our hotel and visit Culloden Battlefield and Visitor Center. Besides being an important landmark for the fans of the popular Outlander novels and TV series, this is important because it is where the highland Scots tried to beat the British and bring back Bonnie Prince Charlie. The defeat completely changed Scottish history forever. After the Scots lost the battle, the English completely destroyed the Highland Culture. The people starved and died in great numbers. Many also left and came to America.

Also nearby, we will visit Clava Cairns, the site of an exceptionally well preserved group of prehistoric burial cairns that were built about 4000 years ago. The Bronze Age cemetery complex is comprised of passage graves, ring cairns, kerb cairn, standing stones in a beautiful setting and the remains of a chapel of unknown date.


We will have time, before returning to our hotel, to enjoy a tour of a famous highland Scotch Whisky Distillery for a wee taste. Whisky distilleries were founded in this environment because it is rich in the highest quality ingredients: pure, clear spring water and abundant supplies of fragrant golden barley.

Dinner on your own tonight to allow you to explore the local offerings.


Day Five - 6/22/17 - Thursday Inverness - Stirling

Our Scottish circle resumes as we prepare to leave the Highlands, stopping along the way at The Highland Folk Museum in Newtonmore. The Museum, recognized as Britain's first mainland open-air museum, offers replicas of 18th century turf-roofed crofts and made the ideal choice for period scenes in Outlander, including in and around the Mackenzie village It also provided the background for the scene where Claire, Jamie and his clansmen shelter in the first episode, and later when Dougal collects the rent. You will see the croft that stood in for the pub where Dougal had Jamie take his shirt off. In this living history Museum you can learn how the Scottish Highland ancestors lived, how they built their homes, how they tilled the soil and how they dressed, in a friendly and welcoming environment. Set in a one mile long, 80 acre site, live actors and restored buildings help bring Highland history to life. The museum not only encapsulates human endeavor and development in Highland life from the 1700s to the present day, but offers an opportunity to explore a beautiful natural setting, home to red squirrels and tree creepers.

Our journey today will also include a stop at the Scone Palace, "crowning place to the Kings of Scots" where coffee and shortbread will be served. Afterwards, our journey takes us through mid-Scotland's lovely scenery toward the ancient city of Stirling.

Tonight we will stay in Stirling, with many options for local cuisine within walking distance of our hotel.


Day Six - 6/23/17 - Friday Stirling

Today we visit Stirling Castle, dominating the local landscape. This castle, located in Stirling, is one of the largest and most important castles, both historically and architecturally, in Scotland. The castle sits atop Castle Hill, an intrusive crag, which forms part of the Stirling Sill geological formation. It is surrounded on three sides by steep cliffs, giving it a strong defensive position. Its strategic location, guarding what was, until the 1890s, the farthest downstream crossing of the River Forth, has made it an important fortification from the earliest times. Most of the principal buildings of the castle date from the fifteenth and sixteenth centuries. A few structures of the fourteenth century remain, while the outer defenses fronting the town date from the early eighteenth century. Several Scottish Kings and Queens have been crowned at Stirling, including Mary, Queen of Scots, in 1542. There have been at least eight sieges of Stirling Castle, including several during the Wars of Scottish Independence, with the last being in 1746, when Bonnie Prince Charlie unsuccessfully tried to take the castle.

We will also make a stop today at the stunning Doune Castle, which is important to both Outlander and Monty Python and the Holy Grail fans. Doune Castle plays a leading role in the Outlander show substituting for the fictional Castle Leoch - home to Column MacKenzie and his clan in the 18th century episodes. It also features in the 20th century episode where Claire and Frank visit the castle in ruins on a day trip. Once a royal residence, Doune Castle - although now in a ruined state - is still full of charm. Find out how grand banquets would have once been prepared in the kitchen and servery as well as admire its striking 100 ft high gatehouse and beautifully preserved great hall. It was also Swamp Castle, Castle Anthrax and Camelot in Monty Python and the Holy Grail, and more recently a location in the pilot for Game of Thrones. Doune Castle was the home of Robert Stewart, the 1st Duke of Albany. He was ruler of Scotland, in all but name, from 1388 until his death in 1420.

Another great stop today is Linlithgow Palace. These majestic ruins, once a favored royal residence of the Stewart kings and queens and the birthplace of Mary Queen of Scots, stands in for the prison entrance and corridors (remember the Coos running down the corridor?) in the scene where Jamie is imprisoned. This wonderful 15th century ruin still brings a sense of awe when entering through its gates into its elegant cobbled courtyard. It also offers a great insight into what life in such a vast palace must have been like.

Tonight we will enjoy another night in Stirling!

Day Seven - 6/24/17 - Saturday Stirling-Culross-Edinburgh

Today we will make a visit to nearby Culross. The rustic town of Culross in Fife is a unique example of what a town in Scotland would have looked like during the 17th and 18th centuries. It saw its Mercat area transformed into the fictional village of Cranesmuir -- the home of Geillis Duncan and her husband Arthur and has also been used for filming scenes in episode 2. A stroll along the town's charming cobbled alleyways is about as close to stepping back in time to the 18th century as you can get. Behind the impressive historic Culross Palace is where you can find the gorgeous herb garden that Claire works in in the grounds of the fictional Castle Leoch. It is planted with lawns, herbs and vegetables of the period.

We will include a visit today to Midhope Castle, (Lallybroch). (Subject to availability!)

Tonight we stay in Edinburgh, Scotland's capital city, where we will enjoy some final Scottish hospitality with a special group dinner surprise for our final night together!

(Check out this live webcam of the Royal Mile in Edinburgh! http://www.scotvista.com/webcam/live-streaming-royal-mile-high-street-edinburgh-webcam/10029.html )


Day Eight - 6/25/17 - Sunday Edinburgh-USA


Sadly, today our Scottish vacation has come to its final day. We will transfer to the Edinburgh Airport in good time for you to check in for your flight. We will arrive home the same day with many fond memories and new friends!




Please consider joining us on our related custom tours!

Hadrian's Wall - June 16 - 17, 2017
The Northern Frontier of the Roman Empire!

Prague - June 25-28, 2017
One of Europe's Best Preserved Cities!

Click Here for Price and Reservations!
Questions? E-mail Lynette at lynette@travelingtroubadour.com
Or Call: (540) 887-8491


<![if pub11]> <![if pub11]> <![if pub11]> <![if pub11]> <![if pub11]> <![if pub11]> <![if pub11]> <![if pub11]> <![if pub11]> <![if pub11]> <![if pub11]> <![if pub11]> <![if pub11]> <![if pub11]> <![if pub11]> <![if pub11]> <![if pub11]> <![if pub11]> <![if pub11]> <![if pub11]> <![if pub11]> <![if pub11]> <![if pub11]> <![if pub11]> <![if pub11]> <![if pub11]> <![if pub11]> <![if pub11]> <![if pub11]> <![if pub11]> <![if pub11]> <![if pub11]> <![if pub11]> <![if pub11]> <![if pub11]> <![if pub11]> <![if pub11]> <![if pub11]> <![if pub11]> <![if pub11]> <![if pub11]> <![if pub11]> <![if pub11]> <![if pub11]> <![if pub11]> <![if pub11]> <![if pub11]> <![if pub11]> <![if pub11]> <![if pub11]> <![if pub11]> <![if pub11]> <![if pub11]> <![if pub11]> <![if pub11]> <![if pub11]> <![if pub11]> <![if pub11]> <![if pub11]> <![if pub11]> <![if pub11]> <![if pub11]> <![if pub11]>