Traveling Troubadour proudly presents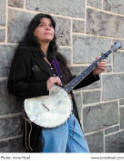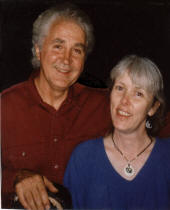 Steve Gillette, Cindy Mangsen and Anne Hills!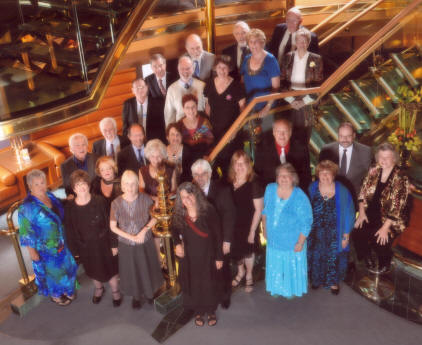 Please join us as Steve, Cindy & Anne cruise out of
Amsterdam on a 7 day cruise to the
majestic fjords of Norway - August 10 - 17, 2012!
Norway's fjord-scalloped coast offers some of the most spectacular scenic cruising in the world. Majestic snow-covered peaks rise to the sky; shimmering waterfalls be-ribbon steep-sided green walls. Have your camera ready as we cruise the fjords, passing villages and farms dotting the lush green land!

Steve, Cindy & Anne invite you to experience it with them!

Day

Port

Arrive

Depart

Friday-August 10, 2012

Amsterdam, The Netherlands

-----

5:00 p.m.

Saturday - August 11, 2012

At Sea

-----
-----

Sunday - August 12, 2012

Alesund, Norway

10:00 a.m.
11:59 p.m.

Monday - August 13, 2012

Cruising Geirangerfjord
Geiranger, Norway

-----
8:00 a.m.
-----
5:00 p.m.

Tuesday - August 14, 2012

Bergen, Norway

8:00 a.m.
5:00 p.m.

Wednesday - August 15, 2012

Scenic cruising Hjelterfjord
Eidfjord, Norway

-----
8:00 a.m.
-----
5:00 p.m.
Thursday - August 16, 2012

At Sea

-----
-----
Friday - August 17, 2012

Amsterdam, The Netherlands

7:00 a.m.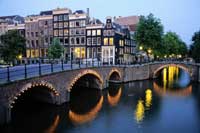 We begin our cruise adventure in: Amsterdam, The Netherlands!
Amsterdam is the capital and largest city of the Netherlands. Its name is derived from Amstelredamme, indicative of the city's origin: a dam in the river Amstel. Amsterdam has 165 canals and 1281 bridges! These canals and waterways embody the very spirit of the city. Amsterdam is often called the "Venice of the North"! Alongside its graceful canals and gabled houses, Amsterdam offers such world-class sights as the Van Gogh Museum and the Rijksmuseum. You might want to schedule a few days extra to enjoy this wonderful city!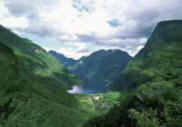 Alesund, Norway
This picturesque fishing port at the mouth of Stor Fjord spans two islands and features delightful art nouveau architecture, stone towers, spires and medieval facades. Ålesund, with a population of 41,000, is the commercial capital of the More and Romsdal District. The city has one of Norway's largest fishing harbors with a rich and lively history behind it, including a devastating fire in 1904 which gave rise to a popular expression of surprise in Norway: "I haven't heard anything like this since Ålesund burned down." The fire left 10,000 people homeless and destroyed the whole city center. Ålesund was rebuilt in Art Nouveau style with building materials from all over Europe. It is now one of very few Art Nouveau towns in the world, and inhabitants and visitors alike value its atmosphere and distinct character.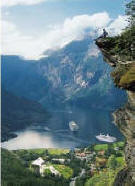 Geiranger, Norway
On the glorious Geirangerfjord, a 9.3 mile long branch of the Storfjord (Great Fjord) and one of Norway's most impressive sights, Gieranger is the picture-perfect fjord town. This small village is located at the end of the fjord where the Geirangelva river empties into it. Gierangerfjord is one of Norway's most visited tourist sites and has been listed as a UNESCO World Heritage Site since 2005. Gieranger is host to several impressive waterfalls. Nearby, the Seven Sisters Waterfall takes a 5,000-foot plunge. The Suitor (also called The Friar) faces the Seven Sisters across the fjord. The Suitor is said to be trying to woo the sisters opposite. The Bridal Veil is another waterfall in the fjord, so named because it falls delicately over one rocky edge, and when seen backlit by the sun it has the appearance of a thin veil over the rocks. With Gieranger's majestic, snow-covered mountain tops, wild and beautiful waterfalls, lush green vegetation and the deep blue fjord our stop here will be just like stepping into a fairy tale!


Bergen, Norway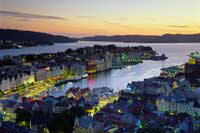 Bergen, or Björgvin, the original name of the city, was founded in 1070 by King Olav Kyrre (the peaceful). However, long before its official founding, it was a busy trading place due to its sheltered harbor. Bergen owed its wealth and prominence to the fish export trade—mainly dried fish that was one of the most important products in the Middle Ages when refrigeration wasn't even on the radar. During the 12th and 13th centuries, when the Kingdom of Norway was at the peak of its power and there was lively communication between the mother country and the Norwegian colonies in the islands to the West, Bergen was its busy capital. The Norwegian Kings resided here, and many historical events took place in this busy port. Bergen has a population of 250,000 and is the second-largest city in Norway, surpassed only by Oslo. The city has a beautiful setting between the mountains and the sea, and is sheltered from the North Sea by a myriad of islands.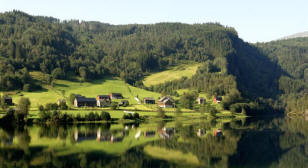 Eidfjord, Norway
The Norwegian cruise port Eidfjord is just a small sleepy village but it stands on the edge of huge scale attractions including the largest high mountain plateau (Hardangervidda) and Norway's largest national park. Eidfjord stands on the banks of the fjord, from which it takes its name, and has attractions of its own including a 14th century church and the largest collection of ancient graves in western Norway at its Viking Burial Place. A couple of miles away is the Hardangervidda Nature Centre, which is an unusual adventure centre with all kinds of interactive ways of illustrating the rich natural, cultural and historical heritage of the region. Equally unusual is the Troll Train, which travels through the Mabodalen Valley to Norway's most famous waterfall - Voringsfossen, which free falls nearly 500 feet.
As part of our private group you will be invited to attend 2 PRIVATE CONCERTS by
STEVE GILLETTE, CINDY MANGSEN and ANNE HILLS and will join us at 2 PRIVATE RECEPTIONS
onboard the ship. The cruise will also include group SOCIAL GATHERINGS, along with regular SONG-CIRCLES with the artists. If there's an interest, we'll schedule at least one MUSIC WORKSHOP.
Please note that Steve, Cindy and Anne will NOT be performing to the public on the ship.
You must book this cruise through Traveling Troubadour in order to attend
the private shows, receptions and group events with Steve, Cindy & Anne
***Note: All U. S. citizens must carry a passport that is valid for six months beyond the duration of the cruise.***
We only have a limited amount of cabins available, so please don't wait to reserve your place. A deposit will hold your cabin with final payment not due until May, 2012!

Reserve online here!
Click here for printable reservation form (To Print and Mail or Fax)
or Call (800) 584-6724 or (540) 887-8491
For more info on Anne Hills click here! For more info on Steve Gillette and Cindy Mangsen click here!

©2011 Traveling Troubadour, L. L. C.