Traveling Troubadour proudly presents

Amy, Carolyn & Karla

Carolyn Hester
(She gave Bob Dylan his break!)

and

The Shaw Brothers
(Formerly of the Brandywine Singers!)

Ron & Rick

On a fun-filled folk music cruise to Bermuda


May 20-27, 2012!

We're planning a big hootenanny as we enjoy this dreamy tropical isle with a decidedly British flair! You won't want to miss this opportunity to cruise with
these folk music greats!
Carolyn and Rick & Ron invite you to
experience it with them!
Day

Port

Arrive

Depart

Sunday-May 20, 2012

New York, New York

-----

4:45 p.m.

Monday - May 21, 2012

At Sea

-----
-----

Tuesday - May 22, 2012

Saint George, Bermuda
Hamilton, Bermuda

8:00 a.m.
8:00 p.m.

6:00 p.m.
-----

Wednesday - May 23, 2012

Hamilton, Bermuda

-----
-----

Thursday - May 24, 2012

Hamilton, Bermuda

-----
-----

Friday - May 25, 2012

Hamilton, Bermuda

-----
2:00 p.m.
Saturday - May 26, 2012

At Sea

-----
-----
Sunday - May 27, 2012

New York, New York

7:00 a.m.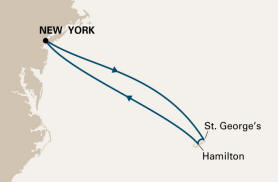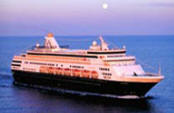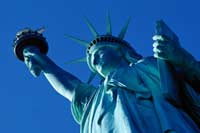 We begin our cruise adventure in New York City!
New York was once the capital of America, but that illustrious title seems insignificant compared to the modern role of the Big Apple. Fashion, finance and fine arts - it all happens here! Our beautiful ship, the ms Veendam, will be waiting for us at the Manhattan Cruise Terminal!


North of the wide Sargasso Sea, Bermuda straddles the unlikely fence between all things British and Caribbean. Discover pink-sand beaches, colorful cottages and British colonial charm! Here, proper business attire is Bermuda shorts, cricket is the national sport and afternoon tea goes without saying.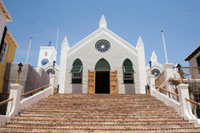 Saint George, Bermuda
A storybook town that was once Bermuda's capital! What qualifies an entire town for UNESCO World Heritage Site status? For St. George's (est.1612) it was both British charm - stone buildings, neatly bricked streets, heraldic signs – and the British Army and Royal Navy military installations that protected it through the centuries. Among the town's many historic strongholds is Fort Catherine, housing breathtaking replicas of Britain's Crown Jewels. Formally, the Town of St. George, or St. George's Town, located on the island and within the parish of the same names, was the first permanent settlement on the island of Bermuda, and was the third successful English settlement in the Americas, after St. John's, Newfoundland and Jamestown, Virginia. However, St. George's is claimed to be the oldest continuously inhabited English town in the New World.
Hamilton, Bermuda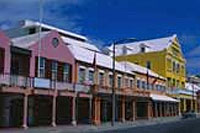 Hamilton has plenty of sightseeing attractions -- including Bermuda's newest, the Bermuda Underwater Exploration Institute. Most attractions are easy to see on foot. As you stroll through this beautiful port town, you'll love the charming pastel-colored two-story buildings along Front Street. Don't miss the must-see "bird cage" near Queen Street where Bermuda-shorts-wearing constables direct the traffic. Founded in 1790, Hamilton became the capitol
of Bermuda in 1815 when it relocated from St. George's, because of its central location on the island. The Colonists believed it offered more room to expand. The port city was named after Henry Hamilton, a British Lieutenant Governor and the island's governor (1788 - 1794), whose ancestry traced all the way back to Mary Queen of Scots. In addition to the parliament within it, Government House sits to its north, the former Admiralty House of the Royal Navy to its west, and the British Army garrison headquarters at Prospect Camp to its East. If you are a golfer this island boasts many great courses and beaches are conveniently close by. You'll be tempted to buy gorgeous porcelain and cashmere! At 6 p.m. on Wednesdays Hamilton's Front Street becomes party central; the street is closed off to traffic and suddenly the sidewalks are lined with food concession stands, live music and plenty of dancing. Sample shore excursions: Hamilton Bay Cruise; Dock Yard Walk with the Admiral.
As part of our private group you will be invited to attend
2 PRIVATE CONCERTS by CAROLYN HESTER and THE SHAW BROTHERS
and will join us at 2 PRIVATE RECEPTIONS onboard the ship.
The cruise will include group SOCIAL GATHERINGS, along with SONG-CIRCLES with the artists.
Please note that Carolyn Hester and The Shaw Brothers
will NOT be performing to the public on the ship.
You must book this cruise through Traveling Troubadour in order to attend
the private shows, receptions and group events with Rick, Ron, Carolyn, Amy & Karla.
***Note: All U. S. citizens must carry a passport that is valid for six months beyond the duration of the cruise.***
We only have a limited amount of cabins available, so please don't wait to reserve your place. Reserve no later than February 15th!
A deposit will hold your cabin with final payment due February 20, 2012!

Reserve online here!
Click here for printable reservation form (To Print and Mail or Fax)
or Call (800) 584-6724 or (540) 887-8491
More info about Carolyn Hester click here! More info about the Shaw Brothers click here!
(Read all about Carolyn's connection to Buddy Holly & Bob Dylan!) (Formerly of the Brandywine Singers & Hillside Singers!)

©2011 Traveling Troubadour, L. L. C.