Hadrian's Wall...
The Northern Frontier of the Roman Empire!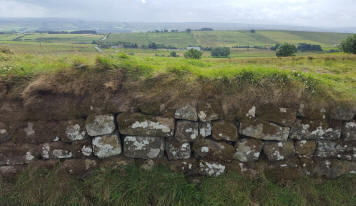 Join us on a one day tour from Edinburgh, Scotland as we explore this fascinating remnant of European history! This tour leaves early in the morning and arrives back in Edinburgh in the early evening, so we have included 2 nights hotel in Edinburgh.
June 16 -17, 2017
(Note: Fans of the popular Outlander historical novels may remember the reference to Hadrian's Wall found in MOBY and A Leaf on the Wind of All Hallows. )

A Brief History of Hadrian's Wall

The most famous of all the frontiers of the Roman empire, Hadrianís Wall was made a World Heritage Site in 1987. Built by a force of 15,000 men in under six years, itís as astounding today for its sheer vision as it is for its engineering. Construction started around A.D. 122, after a visit to Britain by Emperor Hadrian (reign A.D. 117-138), a ruler determined to consolidate the Roman Empireís borders. England and Wales had both fallen to Roman control by A.D. 61. Scotland, however, had successfully resisted Roman attempts at conquest. The wall was Hadrianís attempt to establish a defendable border between Britain and the unconquered barbarians of the north.
Hadrianís death in AD 138 brought a new emperor to power who abandoned Hadrianís Wall and moved the frontier up to the ForthĖClyde isthmus, where he built a new wall, Ďthis time of turfí. This had a short life of about 20 years before being abandoned in favor of a return to Hadrianís Wall. Hadrianís Wall appears to have continued into the late 2nd century. A major war took place shortly after AD 180, when Ďthe tribes crossed the Wall which divided them from the Roman forts and killed a general and the troops he had with himí. Eventually Britain was abandoned by the central authorities of Rome. In the years that followed, Hadrianís Wall became a quarry for the stone to build castles, churches, farms, houses and roads along its line, until the conservation movement in the 18th and 19th centuries put a stop to that. It was only from the mid-19th century onwards that early archaeologists and historians sought to protect its still magnificent remains.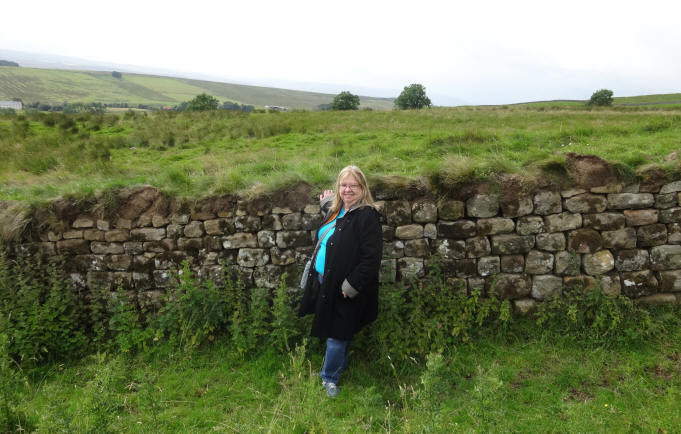 Your Hadrian's Wall Tour Includes:
<![if pub11]>

Transportation by a top of the range Mercedes mini-coach with air conditioning

Services of a professional guide

Sightseeing including Hadrian's Wall with opportunity to view the wall up close

Admission into the Vindolanda Roman Visitor Centre

<![if pub11]>

Accommodations for 2 Nights in Edinburgh including continental breakfast each day
Not included:
Lunch and refreshments

Tips to guide and driver
Please consider joining us on our related custom tours!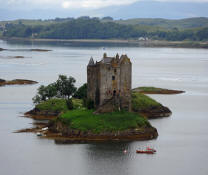 Our Dream Tour of Scotland - June 18-25, 2017
Click here for all the information!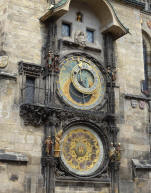 Prague - June 25-28, 2017
One of Europe's Best Preserved Cities!
Click Here for Price and Reservations!
Questions? E-mail Lynette at lynette@travelingtroubadour.com
Or Call: (540) 887-8491


<![if pub11]> <![if pub11]> <![if pub11]> <![if pub11]> <![if pub11]> <![if pub11]> <![if pub11]> <![if pub11]> <![if pub11]> <![if pub11]>